ABOUT MY DEAREST
Founded in 2016, My Dearest started as a little boutique retail store based in Sydney, Australia. Fast forward to today, My Dearest has expanded and evolved into a fashion label, that encompasses both a brick and mortar showroom, as well as a digital platform.

OUR COMMITMENT
We care about our home (planet Earth) as much as you do. Everyone plays an important role in protecting the environment and utilizing resources. We are committed to make the necessary changes to minimize our environmental impact and promote sustainability.
OUR DESIGN
The clothes we carry are proudly designed and ethically made by us. Instead of focusing on seasonal trends, our approach on design is to create styles that you will love and cherish for a long time. We aiming to make pieces that work for day-to-night dressing, and can be styled across seasons. 
MANUFACTURING
We do not mass produce in questionable factories with unknown, never ending supply chains and aggressive deadlines. All our factories have been carefully selected by us. We produced our products in sustainably small, family run factories located in both China and Australia, with fair wages, safe and comfortable working environments. We cherish each and every person that touches our product throughout the process, without them we wouldn't be My Dearest.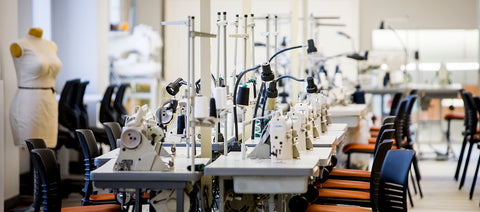 In order to minimize unnecessarily waste and inventory, we use demand-driven manufacturing and small production runs. If we need more, then we put the styles on Pre-Order to fulfil those orders. We are in process to trying to find solutions to our fabric scraps in order to further minimize waste. 
MATERIAL
Most of our sustainable efforts are concentrated in the fabric selection as it has the most environmental impact. Even though some of our production is still being done in the conventional way, we are in working progress to use more environment friendly fabrics and materials in our deigns. Our goal is to make 30%-40% of our designs using eco-friendly materials by 2021 and reach 100% by 2023.
PACKAGING
All orders are gently wrapped in recycled tissue paper. Our shipping boxes are biodegradable and recyclable. Our tags and thank you card are made out of 100% recycled paper renewable paper. 

AT LAST
We are not perfect and this is a work in progress. We are fully committed to mitigating our impact on the environment. Please reach out to us if you have any suggestions, feedback or questions at info@mydearest.com.